Dedicated & Committed to Acting In Your Best Interest
Welcome to

Michael Hill Partnership.
Michael Hill Partnership are a long-established law firm which operates from the centre of the UK. The firms' unique character has been continuously called upon by private and business clients from across the country and overseas.
The partners have more than 100 years of combined legal experience covering areas of legal work such as commercial property, employment, personal injury and family law. Wherever it is you are based, you can be assured that our solicitors are happy to help.
Over 100 Years Combined Legal Experience
Get in touch for a free consultation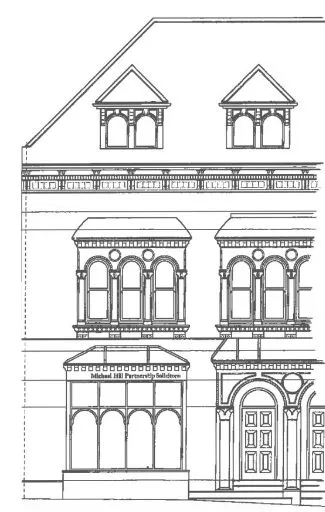 What our Clients Say About Us.
I worked with Connor and Elif on both the sale and purchase of my properties this year – I cannot recommend them enough!
They were always available for a call and happy to explain things so they were clear; I never felt in the dark about any step of the sale or purchase. Connor and Elif were very personable and professional.
Compared to previous solicitors I've dealt with, MHP were outstanding.
Can't fault MHP in their handling of our house sale – efficient and responsive. Will happily use again.
Best solicitor I have dealt with!
Connor newell has acted on our behalf for the sale and purchase of our new property and he has been excellent, by far the best solicitor I have dealt with and would highly recommend this firm as nothing has been too much bother.
Thanks again for all your hard work.
Simply Quick and Efficient
Great service provided, simply quick and efficient. Any questions asked answered very quickly. Highly recommend this firm of solicitors. Not your normal best I have used.
Cannot speak highly enough!
I cannot speak highly enough about this company and especially Vijay Kumar, he has been amazing.
I would highly recommend.
Calm, Helpful, and Determined
Deepika has been amazing at helping us through the stressful selling and purchase of our new home. She has been phenomenal at chasing all solicitors involved as well as keeping us updated throughout the whole process.
Deepika has been impeccably calm, helpful and determined to get our sale and purchase through quickly and efficiently.
We would definitely recommend her and the conveyancing team at Michael Hill.
Connor and Harleen provided an outstanding service for our sale and purchase. They provided helpful and accurate advice. Connor managed my case and counselled me through some difficult moments with the transaction and provided great advice and often emotional support! Really pleased with how we everything worked out! Thank you both!
Professional but Empathetic
Incredible service from Karl Dunkley… Karl remained persistent with estate agents, solicitors & management companies to ensure our sale & purchase completed on time. He remained professional but empathetic throughout as we had a couple of issues, also offering emotional support . I wouldn't hesitate to use Karl's services in the future or recommend to others.
Used this company to sell our property, the service was excellent and very informative. We had Deepika and Gina dealing with us and they let us know every step of the way. The whole process went through very smoothly, we would highly recommend using them. A big thank you to Deepika and Gina.
Fantastic and a Great Service!
Stress free conveyancing experience using MHP. Karl was fantastic and provided a great service throughout my purchase.
I had a really good experience with this firm for our house move. In particular Deepika was a brilliant member of staff for the firm and always so pleasant + helpful to deal with. Highly recommend.
Professional whilst being Caring and Understanding
Exceptional service! Hands on, available, personal advice and direction. Vijay has become a friend through my divorce. He has been professional whilst being caring and understanding. I would definitely recommend.
Always very Helpful and Knowledgeable!
Misha has been fantastic in constantly chasing and keeping me regularly updated throughout a long and arduous process. Always very helpful and knowledgeable, she is a credit to Michael Hill and could not recommend her highly enough. Thanks Misha!
Professionally and in Good Time
Philip & the Team handled my PI case professionally and in good time. I would recommend this solicitor for new clients, especially clients who are seeking a new solicitor. I found them patient, knowledgeable and willing to answer all questions.
Professional and Approachable
I had my first consultation with Vijay Kumar today and he was extremely personable, kind and showed empathy for my situation. Vijay and all members of the company I had contact with were very professional and approachable.
Leave us a few details and we will call you back.