Dedicated & Committed to Acting In Your Best Interest
Welcome to

Michael Hill Partnership.
Michael Hill Partnership are a long-established law firm which operates from the centre of the UK. The firms' unique character has been continuously called upon by private and business clients from across the country and overseas.
The partners have more than 100 years of combined legal experience covering areas of legal work such as commercial property, employment, personal injury and family law. Wherever it is you are based, you can be assured that our solicitors are happy to help.
Over 100 Years Combined Legal Experience
Get in touch for a free consultation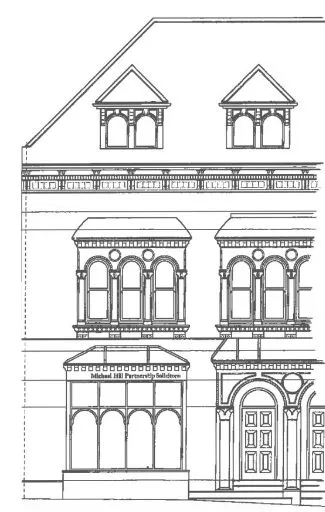 What our Clients Say About Us.
Efficient, Professional and Friendly
Efficient, professional and friendly service from Sanjeve and his team. Made the transition smooth and all aspects were completed on time. Thank you very much.
Very Informative
Very informative. Kept me up to date on everything that I needed to know, nothing was too much for them, well recommended.
Love this Place
Love this place, was introduced by my client. friends came to meet up with me on Friday, I took them there. very friendly people.
Incredible Service
Inredible service, Vijay was very informative and communicated well. He gave prompt responses and aided me in every professional way possible. I would definitely recommend Michael Hill Partnership.
Very Professional, would recommend!
Very quick turn around for when buying a house. Good at responding to questions/queries. Very professional, would recommend!
Helpful and Kind
Brilliant Service from the start to finish of my home buying process, would recommend highly. Very helpful and kind, makes the whole process so much easier when you have great support.
A first class service
A first class service. From start to finish Hagira and Misha were amazing! Always on hand to listen, guide and help. We were working to a specific timescale. Hagira and Misha ensured through persistence and great management of the process that we were able to buy our dream home! Thoroughly recommend and would definitely ask for their help in future. Thank you!
Extremely Professional
Extremely professional conveyancing service by Karl at Michael Hill Solicitors. Karl replied promptly to any queries and as a first time buyer gave great advice along the way. Thank you.
Highly Recommend
Sanjeve Kumar was our solicitor for the purchase of our new home. I would highly recommend him to anyone. Extremely professional and helpful.
Superb
Superb, professional solicitors. Deal with things efficiently and are excellent to deal with. I wouldn't go anywhere else.
Exceptional Professionalism
Vijay and his team showed exceptional professionalism in helping me through a very difficult and emotional time in my life. Vijay showed insight and understanding and most importantly kindness which gave me the stability i needed to get through this situation.
Incredibly Informative
Was recommended them by a friend and found them to be very helpful and professional throughout the whole process. Karl Dunkley has been incredibly informative and kept in constant communication throughout the process to keep the purchase going through even during the current health crisis! I would certainly recommend them.
Thank You!
A fantastic service from these guys … buying a new house after 22 years in the old one was never going to be easy, however the lovely chartered assistant helped me with everything… I would completely recommend using them, the whole team were friendly and approachable which is what you need in stressful situations like moving house. Thank you Michael Hill Partnership.
Fast, reliable service
Thank you for the great work… fast, reliable service… highly recommeded.
Excellent Service
We have been using Michael Hill Solicitors for over 30 years. Always give excellent service.
0116 254 1609
info@michaelhill.co.uk
Top Hat Terrace,
119 London Road,
LE2 0QT